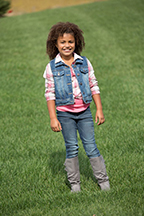 We're Stocking Up!

Summer is almost over and we're stocking up for Back to School.

Have your kids outgrown their jeans? Sell them to Once Upon A Child for cash on the spot today!

We need to stock our store with all sizes and styles of denim to get ready for Back to School shopping, so turn those outgrown, gently used jeans into cash today!

Plus, you can save big on the things your kids need now, like shorts and t-shirts.